Section outline
Reminder: variable types
Mapping variables to graphs
Marks
Channels, channel types
Using marks and channels
So, which graph?
Practice: explore dimensions, measures and graph types in Tableau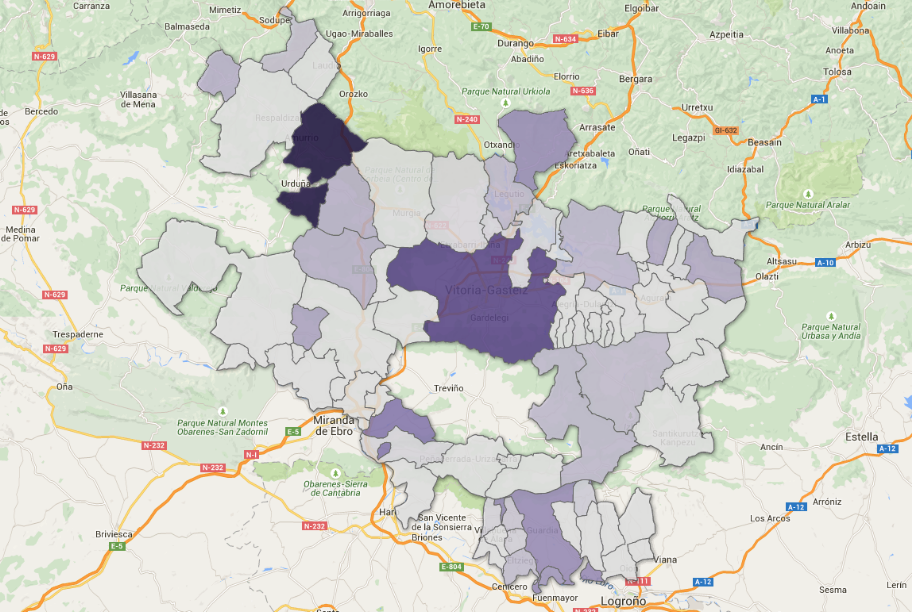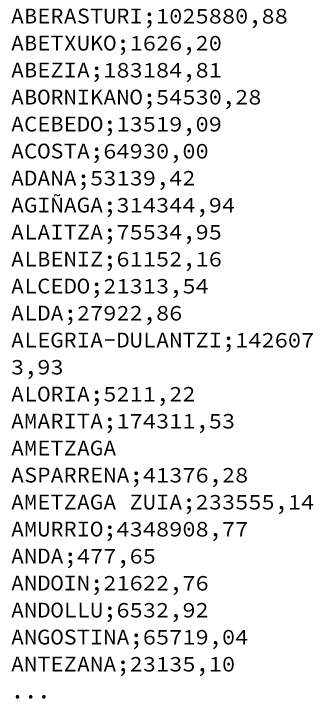 1.1 Reminder: variable types
A question of time
Spatial and time/hour variables are special variable types. Time variables are specially complex:
are there 365 days in every year? 30 days in every month? 24 hours in every day?
timezones make it even more complex to use hours or time of day
Time may be used as a continuous or as a qualitative variable.
as a qualitative variable, it has a hierarchy: year > month > (week >) day > hour > minute
but different hierarchies may be necessary: bimonthly publications, multiple work shifts in a day…
Quantitative
Qualitative
Special types
1.2 Mapping variables to graphs
Understanding marks and channels provides the building blocks for analyzing visual encodings (Munzner 2014, p.95)
1.2.1 Marks
A mark is a basic graphical element in an image

1.2.2 Channels
A visual channel is a way to control the appearance of marks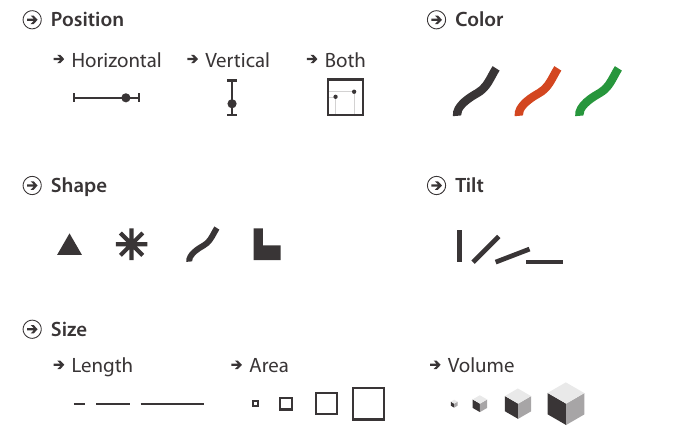 1.2.2 Channels
One and only one attribute/variable should be used per channel.
Multiple channels per attribute are possible (redundant encoding), but this approach has limitations.
1.2.2 Channels
The size and shape channels cannot be used on all types of marks, but most combinations are still possible:
lines have two size channels: length + width
points refer to location but can be size and shape coded
1.2.3 Channel types
Two kinds of sensory modalities:
Identity: what, where
Magnitude: how much
It does not make sense to ask magnitude questions for shape, color hue. We can ask about magnitudes with length, area or volume; color luminance or saturation; and angle/tilt/slope.
1.2.4 Using marks and channels
All channels are not equal.
The selection of marks and channels should be guided by the principles of expressivenes and effectiveness.
Once the most important attributes/variables for the desired insight have been identified, the selection of marks and channels should ensure that they are encoded with the highest ranked.
1.2.4 Using marks and channels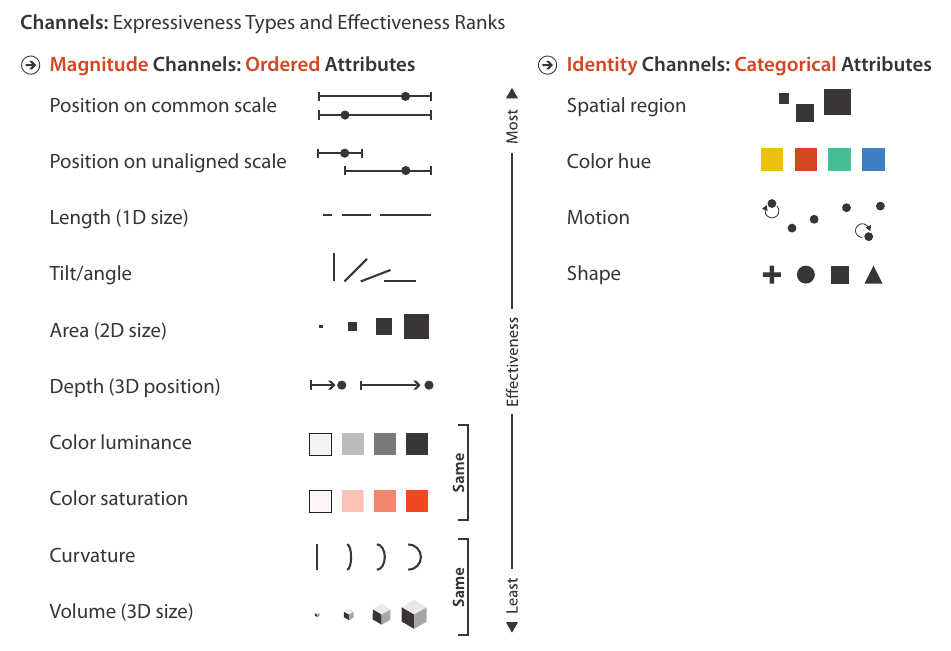 1.2.4 Using marks and channels
The choice of which attributes/variables to encode with position is the most central choice in visual encoding.
1.2.4 Using marks and channels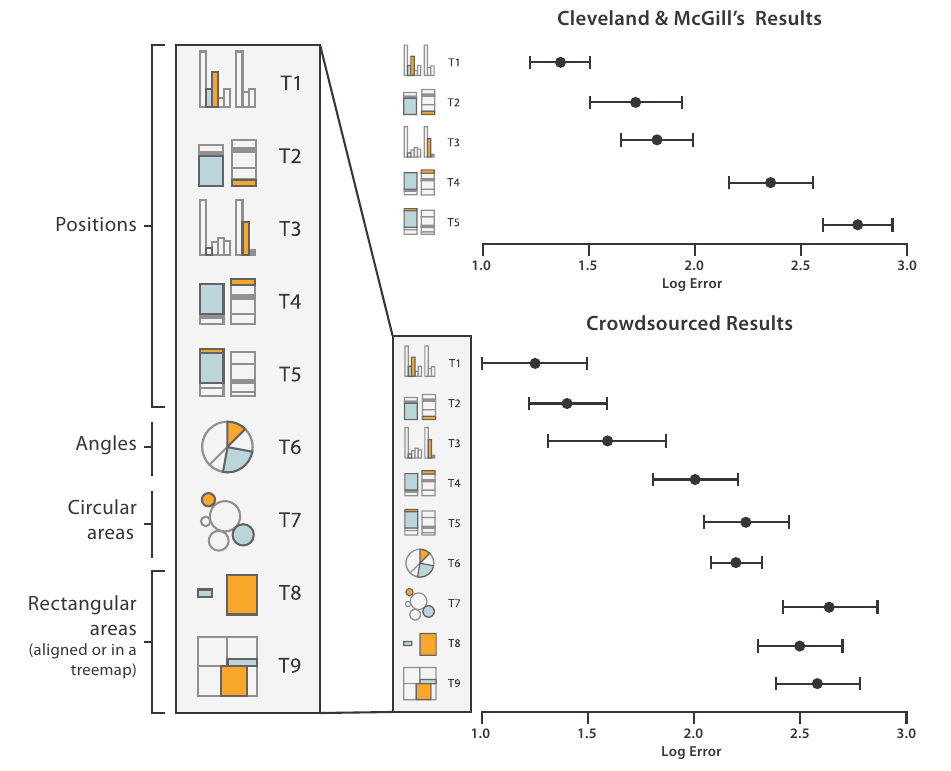 Tableau: let's explore
Dimensions and measures (remember also blue vs. green)
Encode = drag
Show me tab